Isola Caogheddas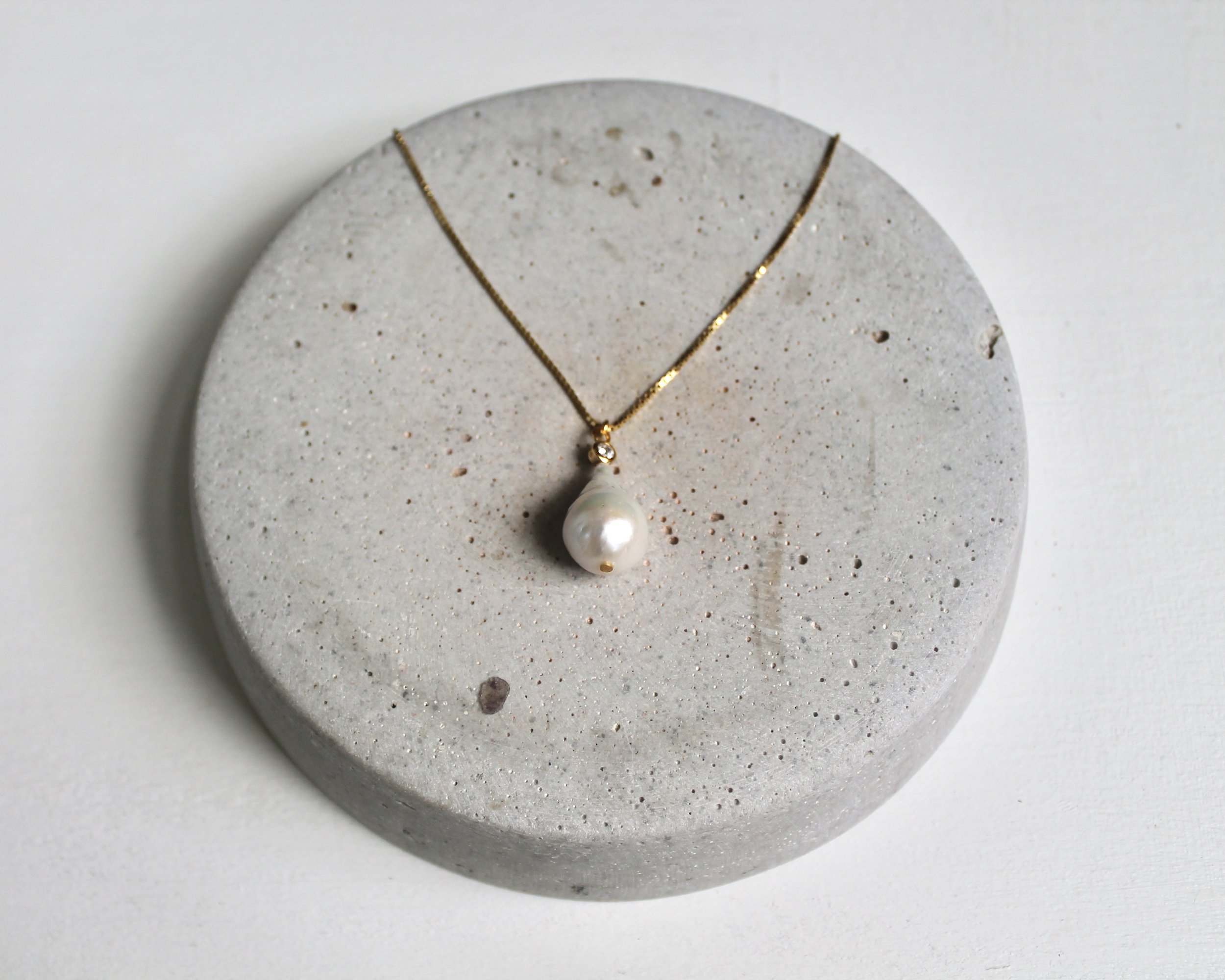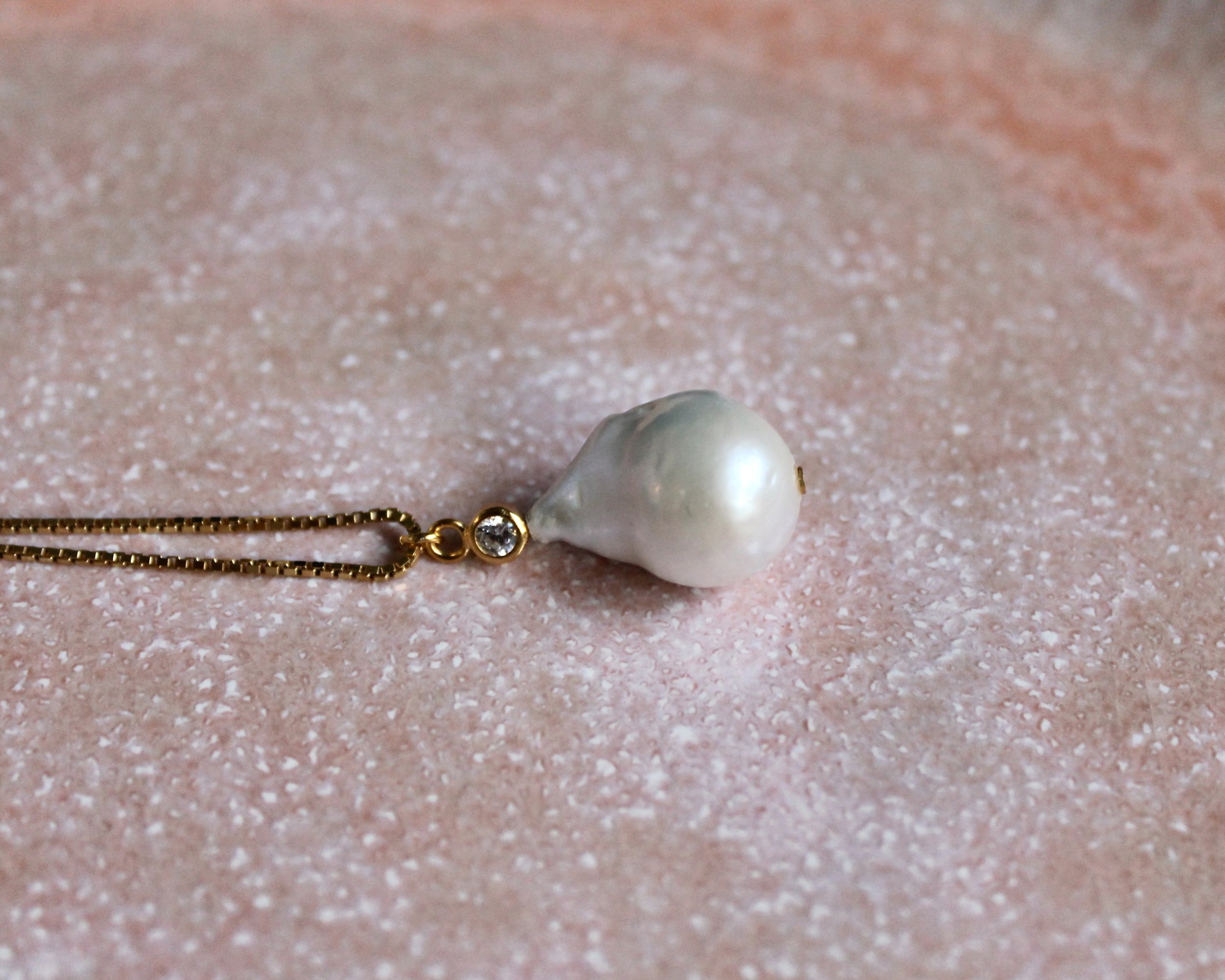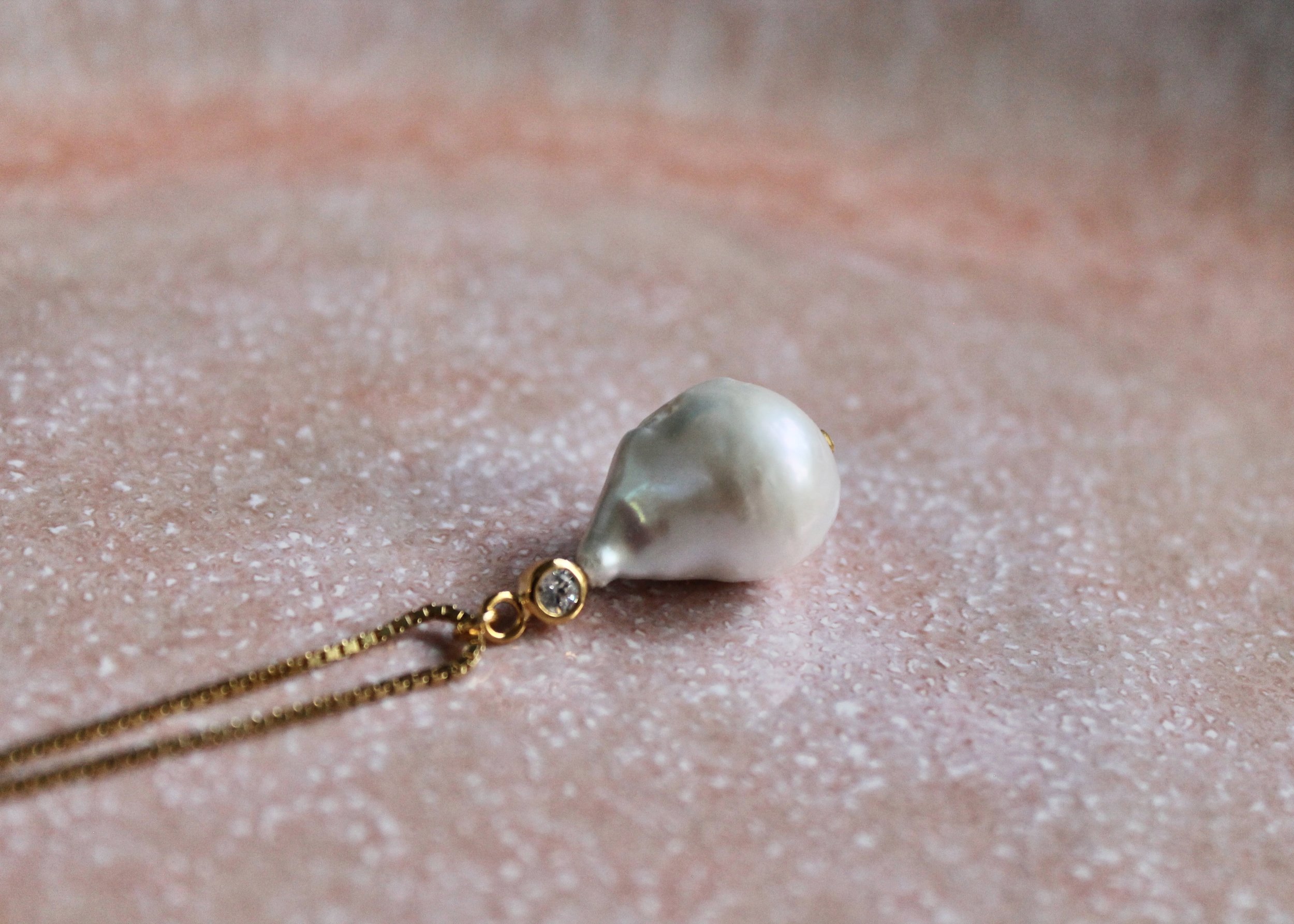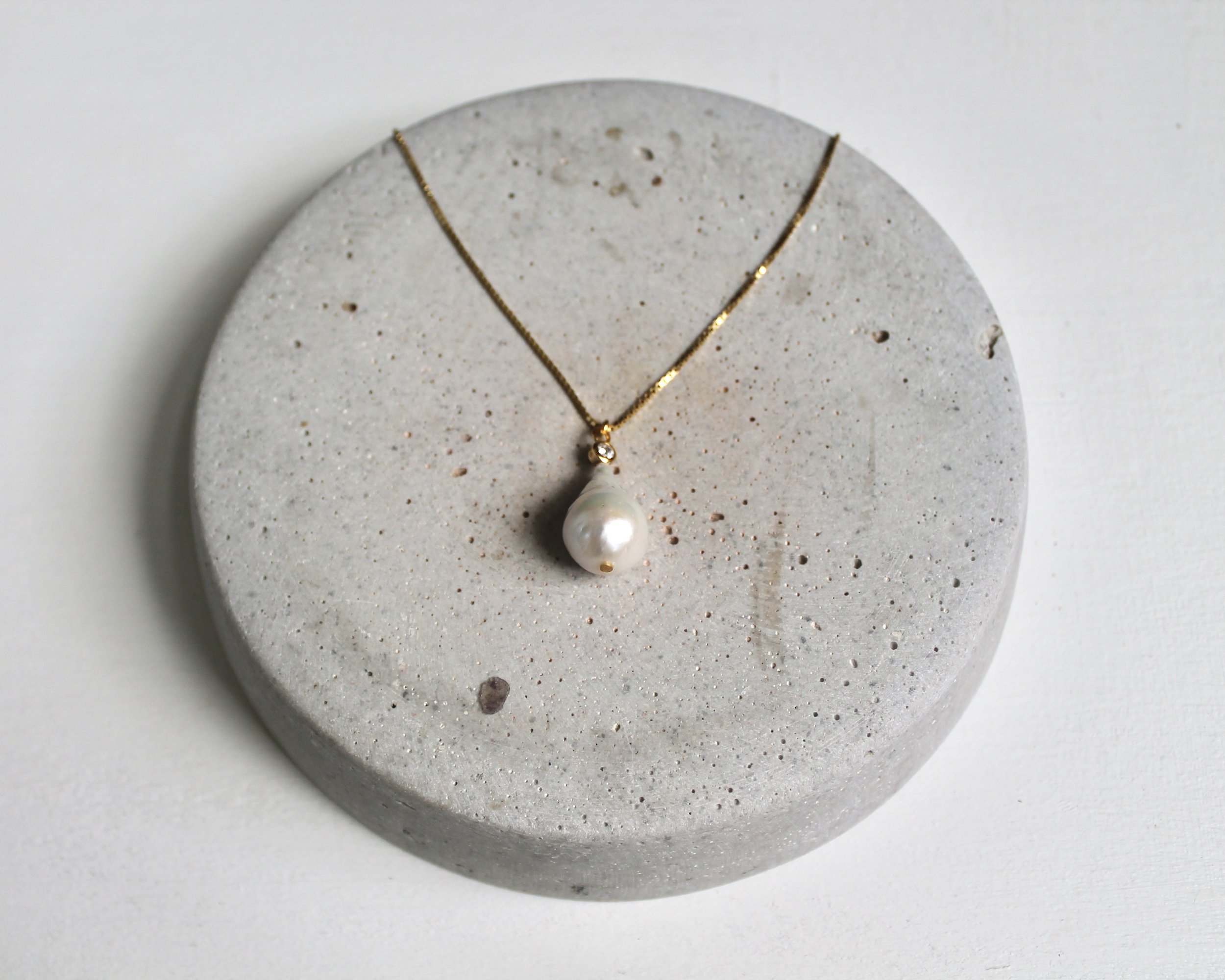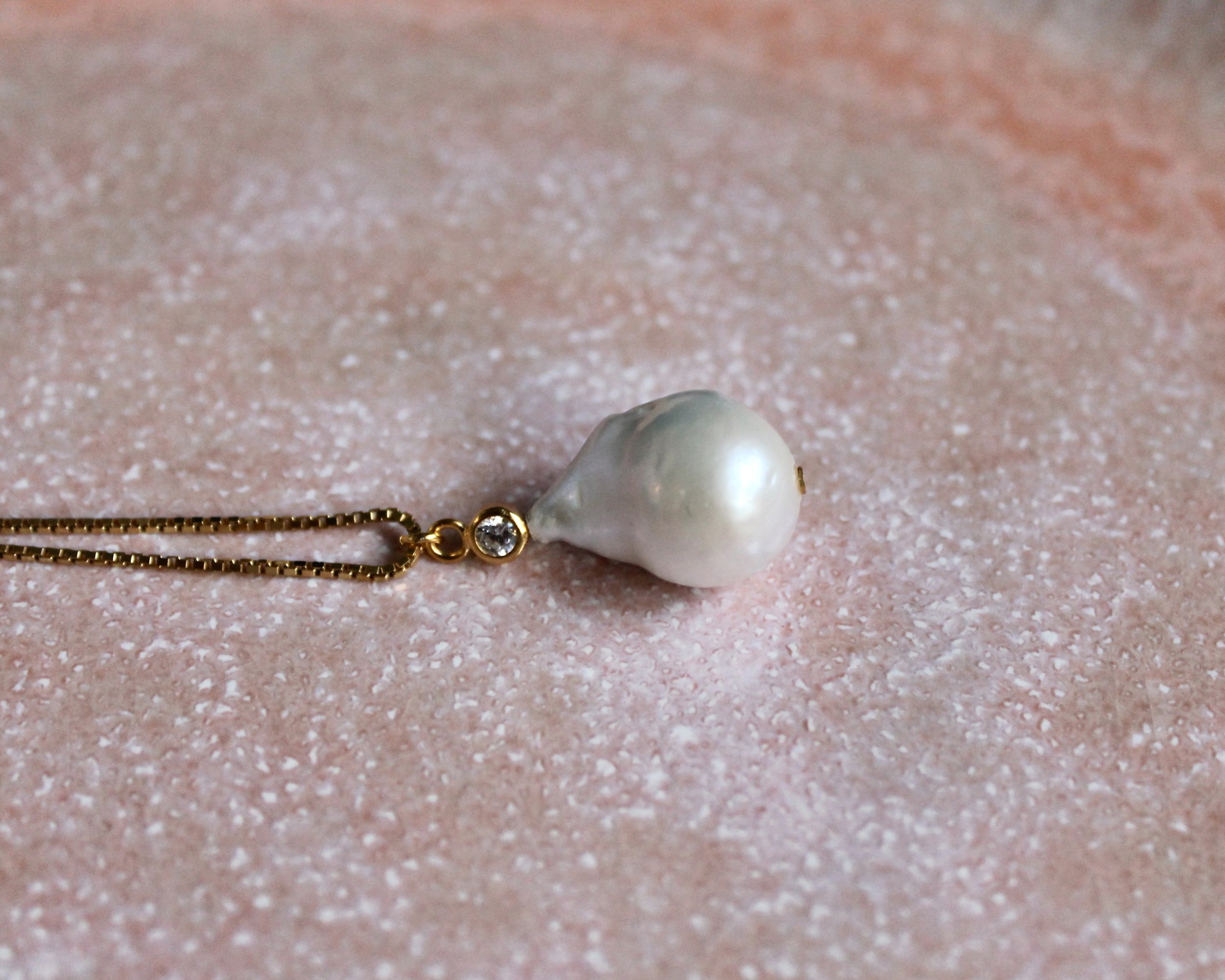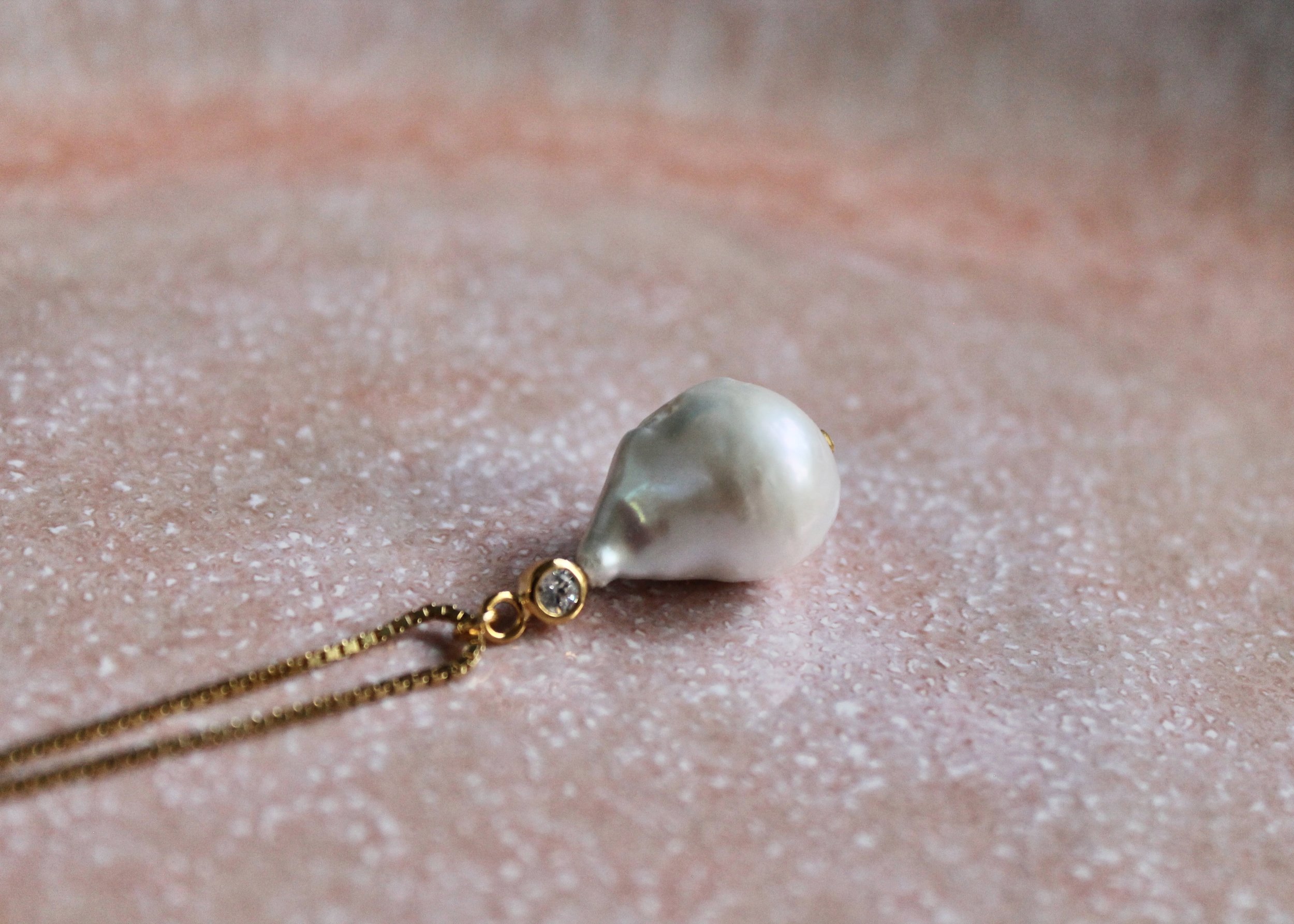 Isola Caogheddas
Very beautiful, unique, freshwater baroque pearl necklace
The pearl has been carefully selected by Contessa Berlin and all necklaces are handmade in Prenzlauer Berg in Berlin.
Please note that the freshwater pearls are natural- color and size may vary slightly from piece to piece.
Material necklace: 925 Sterling Silver gold plated (0.90 mm)
Length: 45 cm
The layers of gold plating may naturally and gradually wear off with time.